Dry Kumquats
Kumquats or cumquats are often eaten raw. As the rind is sweet and the juicy centre is sour, the raw fruit is usually consumed either whole—to savour the contrast—or only the rind is eaten. The fruit is considered ripe when it reaches a yellowish-orange stage and has just shed the last tint of green. 80% vitamin C is stored in the kumquat rind, and all dry kumquats in AGICO are made with rind. Kumquat rind has special effect on liver detoxification function, and eyes conservation as well as health immune system. In addition, kumquat rind is sweeter than pulp.
Nutrition Facts (Serving Size 30g) Amount per Serving
| | | | |
| --- | --- | --- | --- |
| • Calories30 from Fat 0 | • Total Fat 0.3g | • Saturated Fat 0g | • Trans Fat 0mg |
| • Cholesterol 0mg | • Sodium 0mg | • Total carbohydrate 19g | • Dietary Fiber 2g |
| • Sugars 15g | • Protein 4g | • Vitamin A 170% Calcium 6% | • Vitamin C 20% Iron 12% |
Dry Kumquats

5 Items

Specifications:

SO2 600 ppm max;
Moisture 18-22%;
Sugar 50-65 brix;
Packed in 12.5 kg carton inners with 5 vacuumed bags 17.5mt/20'FCL.

Culinary Uses of Kumquats
Culinary uses include candying and kumquat preserves, marmalade, and jelly. Kumquats can also be sliced and added to salads. In recent years kumquats have gained popularity as a garnish for cocktail beverages, including the martini as a replacement for the more familiar olive. A kumquat liqueur mixes the fruit with vodka or other clear spirit. Kumquats are also being used by chefs to create a niche for their desserts and are common in European countries.
The Cantonese often preserve kumquats in salt or sugar. A batch of the fruit is buried in dry salt inside a glass jar. Over time, all the juice from the fruit is diffused into the salt. The fruit in the jar becomes shrunken, wrinkled, and dark brown in color, and the salt combines with the juice to become a dark brown brine. A few salted kumquats with a few teaspoons of the brine/juice may be mixed with hot water to make a remedy for sore throats. A jar of such preserved kumquats can last several years and still keep its flavor.
In the Philippines and Taiwan, kumquats are a popular addition to green tea and black tea, either hot or iced.
Product List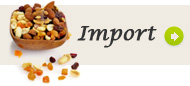 Latest News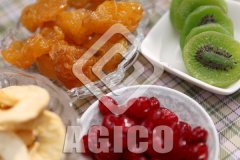 A quiet battle against bird flu. ...
More >>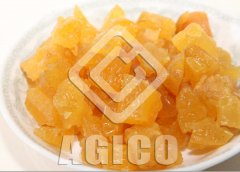 Nutrition of Dried diced pear is ...
More >>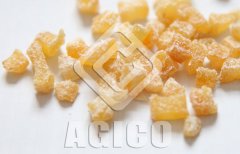 You need to buy dried crystallize...
More >>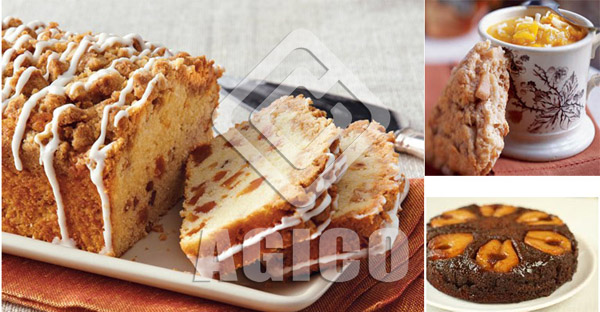 When you are thinking about dried...
More >>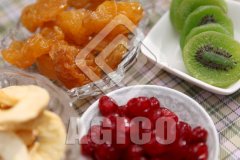 It is now possible to get dried f...
More >>