Dry Pears
We are a dry pear wholesale online, and there are seven kinds' dry pears. Dry pears offer a good source of vitamin C, folate and dietary fiber. Providing some iron and potassium, dry pears contain a soluble fiber that helps control cholesterol levels and cellulose, an insoluble fiber that promotes normal bowel function. Pear is also one of the most common fruits in the whole world. China, Japan and North Korea are the birthplace of pears, which is good in color, flesh, skin and juice. Pear can not only be eaten directly, but also great materials for can, dry fruits, wine and syrup. There is more than 200 years planting pears in China, and we believe that we possess the best pears and also the best dry pears.
Nutrition Facts (serving size 30g) Among per Serving
| | | | |
| --- | --- | --- | --- |
| • Calories 80g from Fat 0g | • Total fat 0g | • Saturated Fat 0g | • Trans Fat 0g |
| • Cholesterol 0g | • Sodium 0g | • Total carbohydrate 20g | • Dietary Fiber 2g |
| • Sugars 0g | • Protein 1g | • Vitamin A 0g Vitamin C 0% | • Calcium 0g Iron 4 |
How to Dry Your Own Pears in the Oven without Sulfites, Sugar or Sweeteners
?
In this article you will learn a very simple method for drying pears for preservation without the use of
sulfites
,
sugar
, or other
sweeteners
. This method is easier than you thought, and the key is maintaining a low temperature of
140 - 170 degrees
over an extended period of time.
Step by Step to Make Dry Pears
Drain in a colander then place on a towel to dry.
Using a sharp knife, slice the fruit into quarters, lengthwise.
Use a melon-baller to easily remove seeds, stem, and stringy core pieces.
Place quartered fruit into a large non-reactive bowl with 1 TB lemon juice per gallon of water.
Allow fruit to soak for 30 minutes, or up to 2 hours.
Drain well in a colander or basket.
Arrange fruit on baking sheets covered with silicon baking mats.
Place in low temperature oven 140-175 degrees for 12-18 hours,
Check for any hotspots every couple of hours which may require rotation of the trays.
Sodium Saccharine
is widely used in foodstuff, drinks, medicines, feed, electricity plating and etc. It's harmless to the human body and it's can not absorbed by the body. Because it can be discharged completely through metabolism.
Product List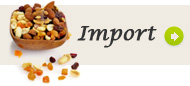 Latest News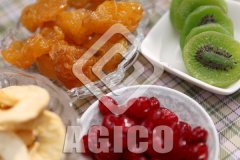 A quiet battle against bird flu. ...
More >>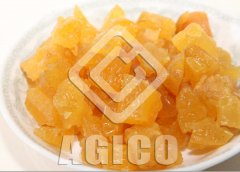 Nutrition of Dried diced pear is ...
More >>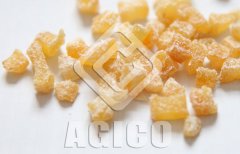 You need to buy dried crystallize...
More >>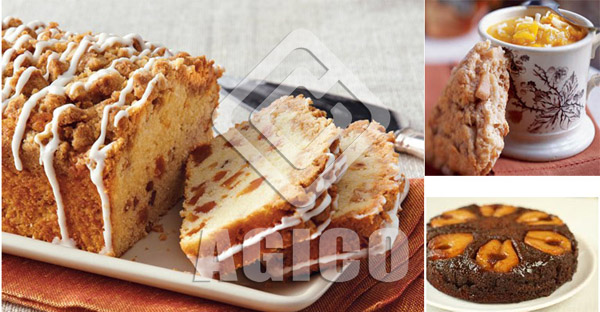 When you are thinking about dried...
More >>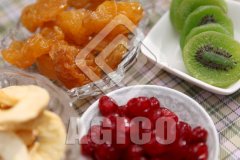 It is now possible to get dried f...
More >>